Dear Bees
August 30, 2006
Here is a sampling of the messages we received for the bees while visiting Regina:
Dear bees,
I am anxious about a number of things today. It is complicated, but I fear that physical/psychological harm may come to someone I love. I also fear emotional alienation for the same reasons. I know you cannot prevent any of this from happening but I hope that telling you about it may assuage my fears.
Dear Bees,
My babysitter is going to have a baby. My aunt who lives in Dryden has a huge flower garden!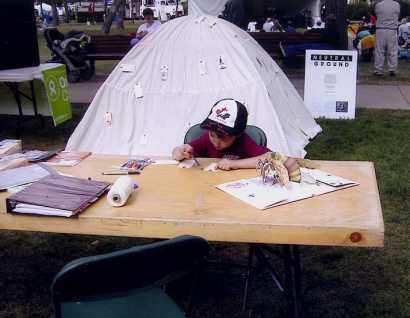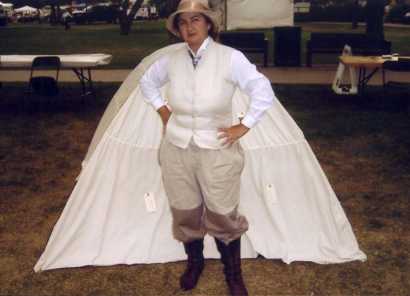 Hello bees:
I was amazed to learn of how you speak of the sun, and the paths to nectar by dancing. Please keep dancing and I will be glad.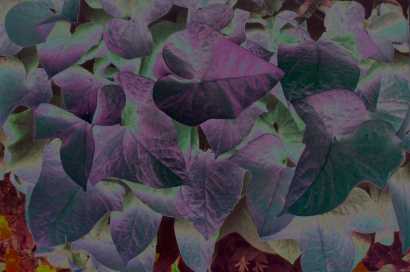 Dear bees,
Please say hello to Alex we love him and miss him very much.
Dear bees,
It was much my pleasure to meet you in 1992--working with you changed my life... (for the sweeter) & now my son loves honey--thank you for sharing.P.S. William's going to kindergarten this winter...see you in the spring.
Dear bees,
Thank you for the $20. I am saving up to buy a gift for my dad who is sick. See you next summer!
Ehummm...
The buzz in my brain I insist has not consumed my life. The buzz in my brain I insist has not consumed my life. The buzz in my brain, I insist has not....
Dear Bees!
Thank you for making honey so that Zemery can eat it with French fries.
My sister continues to struggle to leave the control of an abusive ex-partner. Please share your persistence and dedication with her.
Mr. Bee,
I had a really great day today. I had lunch with my friend and then I found a snake carcass on the sidewalk. What happened to the other half? Anyway I picked up the half of a snake and took it home and brushed my teeth and then later the snake had disappeared. Where did it go?
Dear Bee,
You're the bee'st! Thanks for just bee'n you. Yr Obt. Svt.,Alex
To the bees,
It may concern you to know that one of your own was stumbling around on Lorne Street downtown yesterday with only one wing. Rather sad, isn't it? I was not sure what I could do to help, and although I felt quite remorseful, I carried on, letting said bee fend for him or her self. I hope you can help and that you don't think me a bad person.
Love always, Blair
Dear Bees,
Miss Heather is pregnant!
Protect the Tall Prairie grasses, the goldenrod and crocuses.
Gladys, thank you for your roses, thick with fragrance, brilliant with color.
Fred, I wish I could have spent more time in your gentle presence.
Dear Bees,
All that work you do; somehow you make it look so easy! Thank you for caring for us all. Thank you for the buzzing. Thanks you...oh and sorry for being afraid of the stinging parts.
Bring joy to my sister and her husband--they long to be with child.
Grandma Dean, thank you for threading the needles.
Carla Marie, you are my rhinestone cowgirl.
Dear bees:
Let me see,
Beyond the honey...
Let me hear
Beyond the buzz,
let us be.